CHICAGO, IL—Guerrero, a minority-owned, privately held, executive advancement company at the intersection of media, professional networks, and talent acquisition, today announced the official launch of Guerrero Search, a retained executive recruitment service focused on helping companies diversify their leadership ranks.
The demand for diversity at all levels of corporate America has never been greater, yet the needle hasn't moved much, and companies across all industries still complain about not being able to find qualified diverse talent. Guerrero, which has been connecting with mid- to senior-level leaders in the Fortune 1000 since 2006 through its media, is here to change that with the launch of Guerrero Search.
Guerrero Search now offers the following services:
Retained search services to aid in diversifying senior and board-level leadership ranks
Content and branding services to help organizations attract diverse leadership
Custom research solutions to help organizations better understand the unique challenges and opportunities around recruiting and retaining diverse talent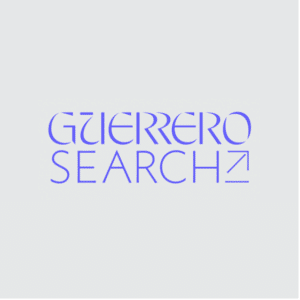 "Guerrero was launched 16 years ago with the mission of highlighting diverse leadership across the US. We were telling the stories of diverse executives long before diversity became a buzzword that quickly evolved into a must for organizations," said Pedro A. Guerrero, Managing Partner of Guerrero Search and Founder and CEO of Guerrero.
"Through our various brands and professional communities, we've built a tremendous network of engaged executives who share our desire for a more equitable workplace. We're a fresh start for talent leaders who are looking for search partners with diverse networks. We're here to help companies who are serious about recruiting and retaining diverse talent and have been underserved by firms whose networks do not reflect the changing landscape in this country. Not only can Guerrero Search help identify that diverse talent, but through our data-driven research we can also help companies address their diversity recruiting pain points and gain a better understanding of what it truly means to be an inclusive organization."
---

"In offering services around recruitment, content, and custom research that specifically focus on diverse executive talent, Guerrero Search answers a much-needed call for organizations who are sincere in their diversity, equity, and inclusion efforts.
"
---
For more information, visit https://guerrerosearch.com/.
For media inquiries, please reach out to Cristina Merrill at cristina@guerreromedia.com.
ABOUT GUERRERO
Founded in 2006, Guerrero is a minority-owned, privately held, executive advancement company at the intersection of media, professional networks, and executive search, with a specialization in the Latino professional marketplace and corporate DEI initiatives. For more information about Guerrero, visit https://guerrero.co/.
ABOUT GUERRERO SEARCH
Guerrero Search is a retained search firm that helps companies find, engage, and place qualified talent for cross-industry leadership positions. To learn more about our Executive Search offering, visit https://guerrerosearch.com.