CHICAGO, IL—Organizational diversity, equity, and inclusion (DEI) goals around senior level leadership are about to become more attainable thanks to a new survey aimed at Latino executives.
ThinkNow, a market research firm that demystifies diverse communities through research technology, and Guerrero, an executive advancement firm with a strong foothold in the executive Latino community as well as the company behind Hispanic Executive, The Alumni Society and Guerrero Search, partnered for a research project – the Executive Leadership Index (ELI) – whose data will help organizations recruit and retain executive Latino talent.
The tool provides direct insight into what Latino executives expect from their companies and how they feel their organizations are – or are not – supporting them on their career and leadership journeys.
More than 400 Latino and Latina executives responded to the inaugural survey from across our Hispanic Division of brands. Of those respondents, more than half were male and a strong majority of all respondents were in the age range of 45 to 54. As it pertains to job level, most respondents identified as being in executive and director-level roles. The other participants fell into the buckets of C-suite and middle management.
---

"What is missing from the myriad of important and much needed investments in diversity and inclusion initiatives is the voice of the mid- to senior-level leader. It's important that companies know how to cater to this high-level leader given their influence and ability to impact change and drive strategy at their organization," says Guerrero Cofounder and Guerrero Search CEO and Managing Partner, Pedro A. Guerrero.
"
---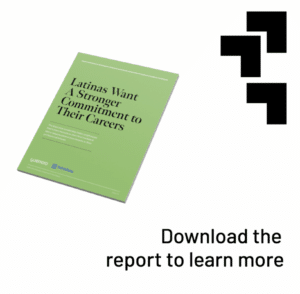 According to data provided by the Executive Leadership Index, Latina professionals generally feel more uncertain about their career trajectories at their current organizations when compared to their male Latino counterparts.
Survey participants were asked questions that pertain to their organization's culture, mentorship and sponsorship opportunities, communications practices, diversity, equity, and inclusion efforts, and more.
All respondents were asked about managerial support, access to the tools they need to succeed, and organizational transparency, and they were asked to respond whether they strongly agreed, agreed, disagreed, or strongly disagreed to each statement. Overall results indicate that companies would benefit from putting practices into place that ensure an inclusive environment with plenty of career-enhancing opportunities for Latino executives, especially for Latinas.
For more information on the Executive Leadership Index or for any media inquiries, please reach out to Cristina Merrill at cristina@guerreromedia.com.
---

ABOUT GUERRERO
Founded in 2006, Guerrero is a minority-owned, privately held, executive advancement company at the intersection of media, professional networks, and executive search, with a specialization in the Latino professional marketplace and corporate DEI initiatives. For more information about Guerrero, visit https://guerrero.co/.
ABOUT THINKNOW
ThinkNow is a market research firm that demystifies diverse communities through research technology. The firm also owns and operates one of the largest and representative Hispanic online panels in the industry, DigaYGane.com, which provides sample to leading market research companies around the world. Learn more here.
ABOUT GUERRERO SEARCH
Guerrero Search is a retained search firm that helps companies find, engage, and place qualified talent for cross-industry leadership positions. To learn more about our Executive Search offering, visit https://guerrerosearch.com.

ABOUT HISPANIC EXECUTIVE
Hispanic Executive is the voice for Latino business leaders working in the private sector. We are a key resource for these executives, promoting them through our media and connecting them at our signature events. Our work defines what it means to be a successful Latino leader working in America today. Learn more, visit https://hispanicexecutive.com.